---
Custom Printed Greeting Cards
Greeting cards are promotional tools that you can use to display your special events or discounts, new products, time-limited offers, and sales events. They are usually displayed in places where people gather, such as lobbies, conference tables, service desks, front counters, trade show booths, and restaurants.

Greeting cards are also promotional tools, made for special occasions, and they add a personal touch to your business, showing your customers that you appreciate your collaboration. Greeting cards can be used as thank you cards, holiday cards, birthday cards, and any other message cards that you can send your clients to show them you care.

Full color printing!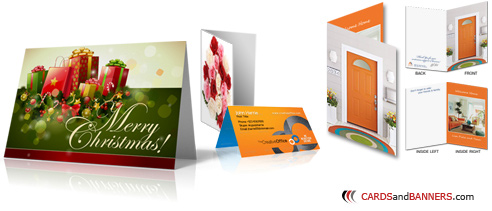 ---