---
Custom Printed Stickers
Stickers are an amazing way to spread brand recognition, and you can use them to display your advertising message to your desired audience. Easy to use, stickers can be placed anywhere you desire and left there for people to see them. Stickers can be used for personal and business branding alike.

Stickers are an excellent choice, as they can be placed anywhere and on anything. They are perfect for a broad range of situations, such as product packaging, guerrilla marketing, stationery, decoration, gifts, or when you wish to show your support for a cause or political candidate.

Stickers are printed on 60lb gloss coated crack and peel paper with UV lamination.

Full color printing!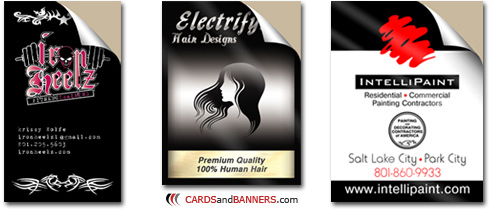 ---
Stickers are paper based and are intended for indoor use only! Do not apply paper stickers to already frozen materials. Paper stickers have not been approved for safety for use on food packaging or for direct contact with food.