---
Custom Printed Hanging Signs
If you are searching for a simple way to attach your posters to most mediums for an event, presentation, or business meeting, you can do so with our durable Snap Poster Hangers. Poster hangers found here are simple to install, allowing you to change the graphics you are displaying during your presentation with swiftness and with ease. Just open the hangers, insert them into the post, and snap them closed. With this design, you can enjoy secure hanging with no pockets or scoring.

It is a must have item for a retail store, showroom, mall, etc. Perfect for indoor use, these durable Snap Poster Hangers can be used with any sort of poster that is made out of any type of material up to 70 mil (.070") thick, allowing you to give your presentation confidently and articulately with your visual aid.

Graphics are printed in full color, and the poster frame can be reused over and over again.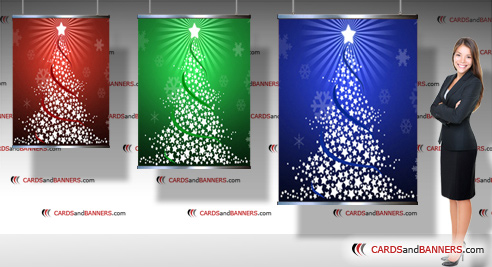 ---